Welcome to the Postknight Wiki!
This is the wiki for the RPG Postknight created by Malaysian indie game developer Kurechii.
Feel free to contribute information, images, or anything to create and expand pages. The wiki's content is only as good as the community behind it. Let's work together to create an in-depth Postknight encyclopedia!
To change the theme, navigation, become an Admin, etc. you can contact the bureaucrat here:
Guyfromwa's Message Wall
About The Game
Postknight reimagines the best parts of role-playing games into bite-sized bits within an exciting delivery adventure.
The story follows the adventures of a Postknight — a knight who is tasked with difficult or dangerous deliveries — in the grand kingdom of Kurestal. Through deliveries, the postknight will meet other characters with different backgrounds while venturing across the kingdom of Kurestal and beyond.
Designed to be an enjoyable RPG for those on-the-go, Postknight is optimized for mobile devices: from content to controls, for hardcore and casual players, to time spent in and out of the game. Instead of spending long hours to experience the highlights of an RPG adventure, Postknight delivers it in small yet exciting pieces.
Postknight Trailer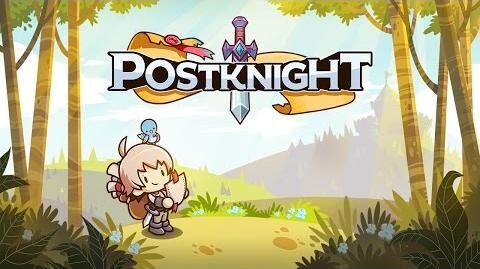 Polls
• You can change your vote if necessary.
What division are you a part of?
Who is your favorite girl?
Which is your favorite pet?
Ad blocker interference detected!
Wikia is a free-to-use site that makes money from advertising. We have a modified experience for viewers using ad blockers

Wikia is not accessible if you've made further modifications. Remove the custom ad blocker rule(s) and the page will load as expected.